Japanese News | Japanesestation.com
From all-you-can-eat sushi to all-you-can-eat steaks, the city of Tokyo has plenty of places to eat that will leave anyone feeling full and satisfied. No exception with Burger King Japan, they are following this trend by offering an all-you-can-eat cheeseburger challenge.
Burger King Japan presents the new Super One-Pound Maximum Beef Burger. The OTT burger is a great meal, as it is made of four beef, four slices of cheddar cheese, four slices of bacon, and other accompaniments including lettuce, tomatoes, onions, and pickles.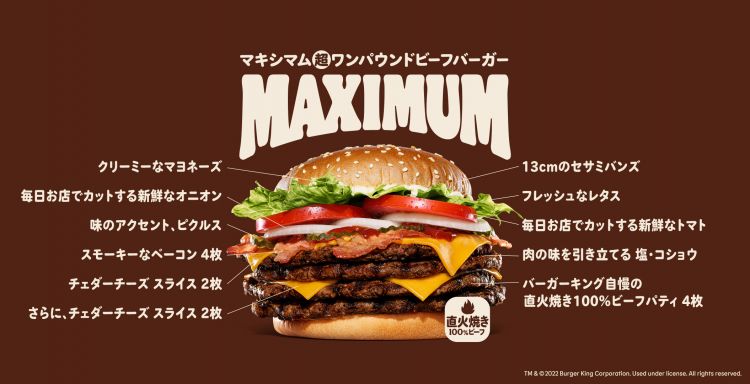 According to Timeout, Burger King's all-you-can-eat challenge gives diners a total of 45 minutes to eat as many burgers as possible. Fries and medium-sized drinks can also be enjoyed to your heart's content for only 2,900 yen.
Actually, this all you can eat burger challenge is no more expensive than the Maximum Super One-Pound Beef Burger package complete with fries and drink, which costs you back 2,400 yen. Of course, you can also order the cheeseburger itself for 2,100 yen.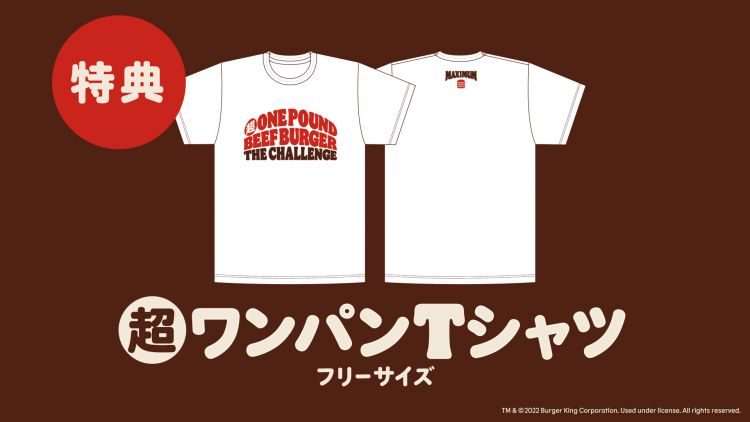 If you need another incentive to take on this challenge, Burger King will give you a T-shirt commemorating the effort.
You can sign up for the Super One-Pound Beef Burger Challenge at six Burger King outlets across Japan, including two in Tokyo, Roppongi and Machida Jorna. All-you-can-eat challenges will take place on July 9, 10, 16, and 17 at 2 PM, 3:30 PM, 5 PM, and 6:30 PM.
Please note that this event is limited, if you want to join, you need to book your place in advance here. The One-Pound Maximum Super Beef Burger will also be available at all Burger King locations from 8th to 28th July.