Mobile Legends: Bang Bang (MLBB) has a series hero which has a unique storyline called 'Forsaken Light'. This group is a series hero second only to Oriental Fighters, and of course has hero which is more powerful than its predecessor in META now.
READ ALSO:
Forsaken Light consists of four heroes, that is Yin (Fighter), Melissa (Marksman), Xavier (Mage). and Julian (Fighter/Mage). Yin became the first Forsaken Light released by Moonton, while Julian became hero last released on May 24, 2022 yesterday.
As already mentioned above, the fourth hero Forsaken Light is currently a hero frequently used in Ranked Match Mobile Legends: Bang Bang for Rank Legend up. Damage big plus skills set the unique makes the fourth hero it can compete with hero Other METAs.
However, it is undeniable that among the four hero of these, there are the strongest and most used in Ranked Match as well as competitive tournaments, there are also weak to not as popular as others. This is the order hero Forsaken Light from the strongest to the weakest version of UP Station!
1. Xavier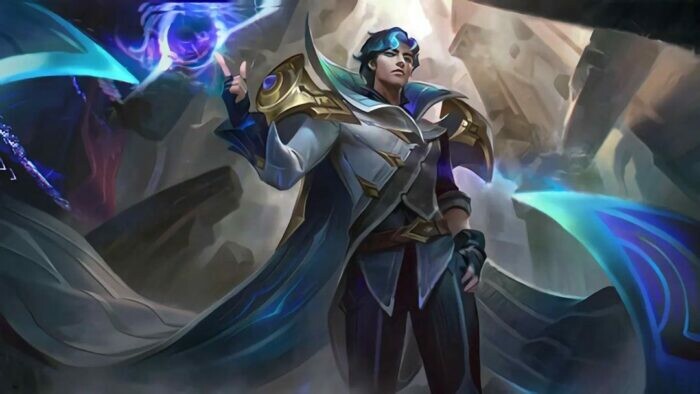 Xavier is hero strongest compared to the three hero Another Forsaken Light. Hero with role mage this is indeed a terrible specter both in Ranked Match and competitive tournaments like MPL ID because skills which he has is very troublesome for the opponent.
Ability High Ground dangerous, skills Crowd Control spacious, plus damage big and consistent from early until late games makes Xavier quite feared when in the hands of the opponent. Moreover, Xavier has Ultimate that can reach all Map Land of Dawnso it feels like no place is safe from Xavier other than base alone.
no wonder, hero RRQ Clayyy's mainstay is a subscriber to banned list for opponents who are afraid to face it. That's also what made UP Station named Xavier as hero The strongest Forsaken Light in Mobile Legends.
2. Melissa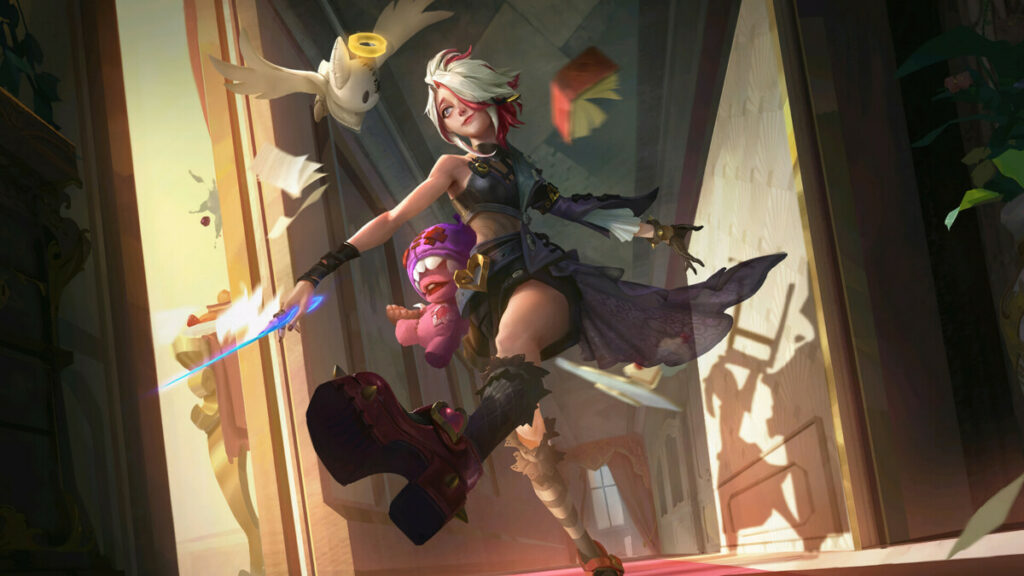 Under Xavier, UP Station put Melissa as hero The second strongest Forsaken Light. Marksman who partnered with a little doll named Muddles when fighting this is not as popular as Wanwan or Beatrix. However, if it's in the right hands, don't expect to survive its attacks.
Melissa could be the right opponent to challenge the Gold Laner tier 1 blessing skill set what he has is able to keep the distance basic attack-his. Plus ultimate-capable of deflecting melee attacks, Melissa became one of the hero hard to eliminate
Melissa rarely goes inside banned list. However, hero it is still dangerous if we underestimate it. EVOS Clover and ONIC CW are two pro player who are good at using skills set Melissa until not infrequently hero this is getting respect ban from the opponent.
3. Julian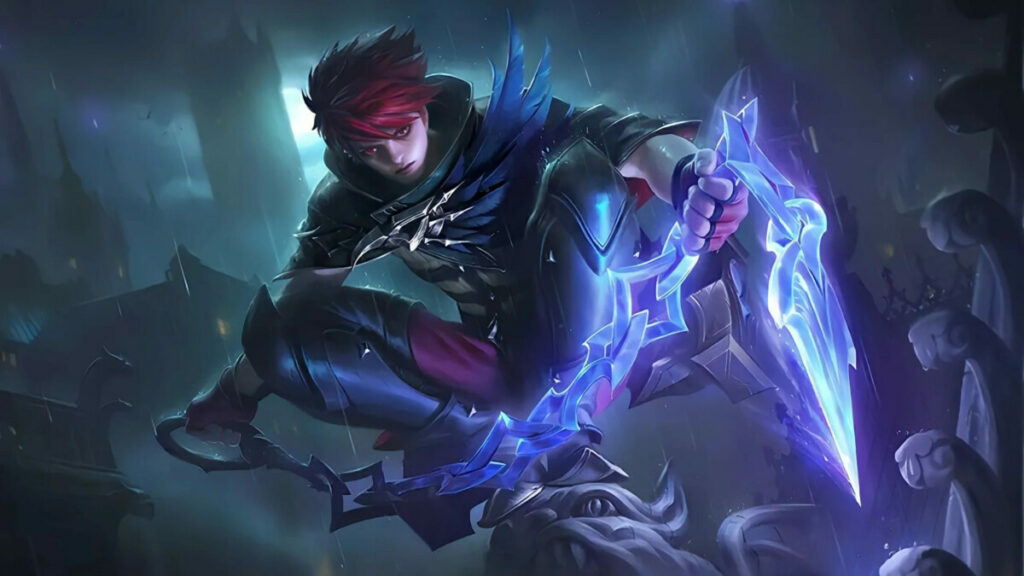 We can't judge how strong yet Julian in Land of Dawn because it has never been used by pro player. However, judging by skills he had, it seemed fair enough to put Julian under Xavier and Melissa.
Julian is hero which is unique because it has 3 types Ultimate different thanks to the passive it has. However, it is also a big weakness for hero this was because Julian had to go up to level 3 in order to bring out the best potential.
Julian is quite suitable as a jungler because it will get level more quickly. When plotted as EXP LanerJulian might have to dodge overly strong opponents like Yu Zhong, Thamuz, and Lapu-Lapu in order to master lane.
Being in third place doesn't mean Julian doesn't have potential. When entering late game, damage what he has is very sick even though the opponent has bought armor to deal with it. Don't let Julian get items what he wants if he doesn't want to be slaughtered in late game.
4. Yin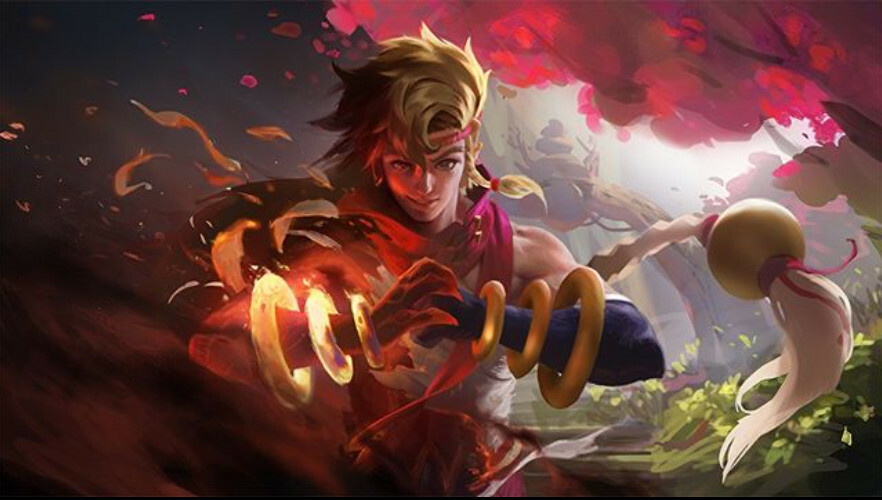 UP Station decided to put Yin as hero MLBB The weakest Forsaken Light compared to 3 hero other. Not without reason, hero strong if by one with this opponent it is less effective at the moment team fight.
Skills set that Yin has also makes hero this is not suitable to be plotted as a EXP Laner. Therefore, Yin should be used as jungler in order to unleash their potential.
Other problems can arise in late game when the opponent has bought armor or items Winter Truncheon/Wind of Nature, so Ultimate Yin yang kidnaps hero opponent to another dimension becomes useless. Instead of eliminating, Yin could be hit by the 'master's eating weapon' because skill-his own.
Make no mistake, being in the weakest position among the other Forsaken Lights doesn't mean Yin is 'hero clown' in Mobile Legends. If user-is able to use Ultimate intelligently and conscientiously, Yin will become broken heroes which is difficult to fight.
No wonder, Yin still often goes inside banned list Ranked Match if the opponent is lazy to do a one on one fight with Yin. However, this does not seem to apply in competitive tournaments.
***
That's the order MLBB heroes Forsaken Light from the strongest to the weakest version of the UP Station. All of the opinions above will apply if used by ordinary people, and of course it will be a different story if the global top who use it. Remember, nothing hero weak because it all depends on the pilot.
Who hero Your favorite Forsaken Light? Write in the comments column, yes!
---
Get gaming news and other interesting information about the world of games, esports, movies, anime, and more only at UP Station.
For those of you who want to top-up your favorite game, you can directly visit UniPin! Fast processing and low prices!
Be sure to follow the latest developments and other gaming news on our social media accounts:
Facebook: UP Station Indonesia
YouTube: Upstation Media
Twitter: @Upstationmedia
Instagram: @upstation.media
Come join our Discord group!
Discord: UniPin Official Community