Popularity Diablo games it does not seem to need to be doubted. It's only been about two weeks since it was released Diablo Immortal to version mobile, Unexpectedly, this game released by Blizzard Entertainment succeeded in earning fantastic income.
READ ALSO:
A little Flash back, this is of course the opposite the first time games this was announced at the BlizzCon 2018 event. It was a fan franchise Diablo instead berated Blizzard's side because they were looking forward to more Diablo IVbut it is now proven that mobile games The Diablo version is also liked by fans (perhaps because now its character cross-platform with PCs).
Back to earnings Diablo Immortal which was released to Android and iOS, it was revealed that games it's already scooped up money up to USD 24 Million or equivalent to IDR 356 billion within two weeks of its release. This makes Diablo Immortal overtaking success mobile games The previous Blizzard was Hearthstone in 2014.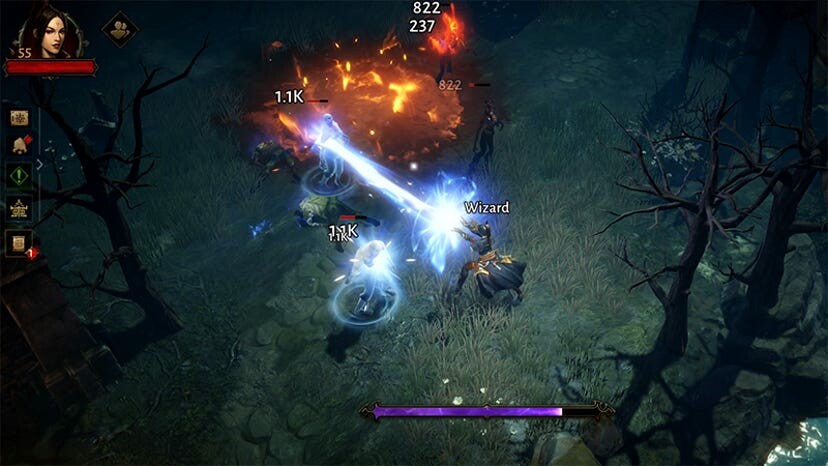 Explored further, fantastic revenue contribution Diablo Immortal This comes from iOS users with USD 13 million and Android USD 11.3 million. While for Diablo Immortal on PC unknown, remember games this is cross-platform.
Cuan fantastic get Diablo Immortal This is allegedly obtained from microtransactions the players. The United States and South Korea are listed as the two countries that contributed figures microtransactions biggest for games this.
By being the country that downloads Diablo Immortal largest in the world, of course it is not surprising to see the United States and South Korea being the biggest "contributors" of profits games this. The United States has accounted for about 43%, while South Korea has contributed 23% of the total revenue.
Unfortunately, until now Diablo Immortal game has not opened a selection of Southeast Asian servers in it so that microtransaction revenue data cannot be obtained from games this is for the area. Indonesia itself can only enjoy games It's on June 22 tomorrow.
In fact, as we know in Southeast Asia, including Indonesia itself, there are quite a lot of fans from Indonesia franchise Diablo. In addition, the market mobile games also sells well in Indonesia and is very profitable for developers.
Diablo Immortal alone is mobile games with model free-to-play The first free (F2P) from Blizzard. Games It was released globally on June 17, 2022 and has been downloaded 8.5 million times.
---
Get gaming news and other interesting information about the world of games, esports, movies, anime, and more only at UP Station.
For those of you who want to top-up your favorite game, you can directly visit UniPin! Fast processing and low prices!
Be sure to follow the latest developments and other gaming news on our social media accounts:
Facebook: UP Station Indonesia
YouTube: Upstation Media
Twitter: @Upstationmedia
Instagram: @upstation.media
Come join our Discord group!
Discord: UniPin Official Community