A huge Nintendo fan said that he spent more than 5.6 million (approximately Rp. 618 million) to acquire shares in the popular game company, and took the opportunity to ask questions about the game. remake from title F-Zero.
READ ALSO:
This happened at the meeting shareholders Nintendo's annual (shareholder) on June 29, 2022. This die-hard Nintendo fan asked Shuntaro Furukawa, President of Nintendo, if his company is considering relaunching some games fan favorite, especially F-Zeroseries games a race that has not received a new entry since 2004.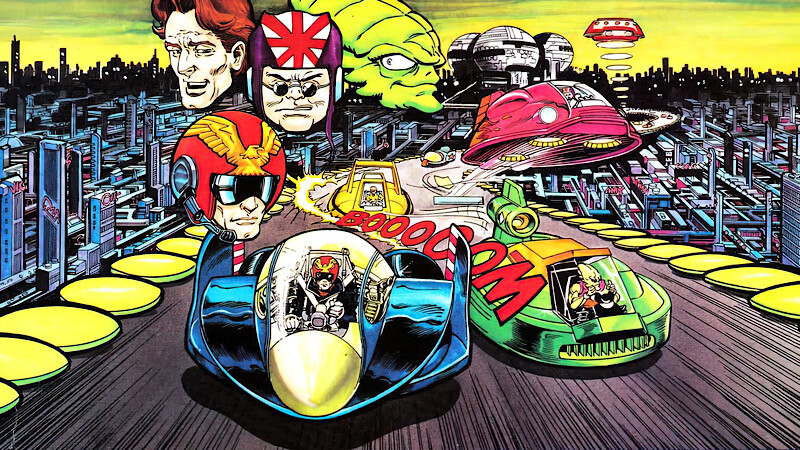 Reported from Business Insidersthe fan who lives in Japan contacted the media via Direct Message Twitter. He claims that he bought 100 shares for 56430 yen/share (approximately IDR 6.2 million) in February 2022, after selling his stake in another company.
Wanting to remain anonymous, this Twitter user with the name Momiji (when translated) admits that he is a big Nintendo fan. After buying one unit of stock, he also got the opportunity to attend the meeting shareholders.
He said there was no guarantee he would be able to ask questions there. If it turns out to be possible, it is a "bonus".
"I have played games Nintendo since I was a kid. Among them (games that he plays), no one has managed to provide such a great gaming experience F-Zerosaid Momiji to Business Insiders.
In response to this, Furukawa gave an answer that contained more or less: "Thanks for the question, but…no." Here's the full answer:
It's very difficult to develop a new title and remakeincluding sequels, for each games Nintendo that people are asking for, but we are very grateful and appreciate the expectations from fans for games our creation."
Shinya Takahashi, Managing Executive Officer Nintendo, then gave a more optimistic answer.
"We can't tell you if there's a plan to make remake from a title games certain future. But during the development period, we will always think about the various possibilities that can be enjoyed by the players," said Takahashi.
So, it seems that there is still a very small chance for a new title from F-Zero. Hopefully the efforts of fans who are willing to buy Nintendo shares in order to be able to ask this can bear fruit.
Recently, Nintendo has also teased its fans with the best announcements via Nintendo Direct Mini. Inside there are several titles remaster which is interesting. Maybe one day F-Zero will be the one who gets the treatment.
---
Get gaming news and other interesting information about the world of games, esports, movies, anime, and more only at UP Station.
For those of you who want to top-up your favorite game, you can directly visit UniPin! Fast processing and low prices!
Be sure to follow the latest developments and other gaming news on our social media accounts:
Facebook: UP Station Indonesia
YouTube: Upstation Media
Twitter: shirogadget
Instagram: @upstation.media
Come join our Discord group!
Discord: UniPin Official Community