Showcased at Pokémon Presents August 3, 2022, trailer Pokémon Scarlet and Violet this time it contains so much information about the new game, including 2 Legendary Pokémon unique characters that players will make friends with and ride throughout their adventures.
READ ALSO:
After introducing starter His Pokémon (Sprigatito, Quaxly, and Fuecoco) a few months ago, this time Pokémon Scarlet and Violet showing off a couple Legendary Pokémon who will be the main face of each version of the game.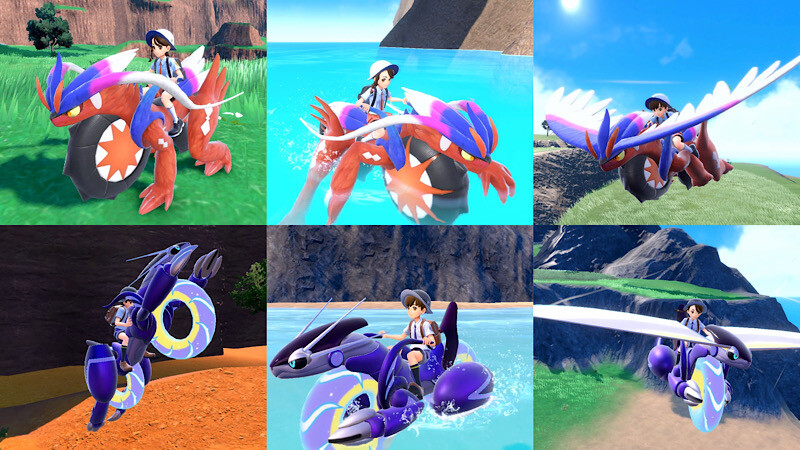 Second Legendary Pokémon it has a uniqueness that has never been found in previous titles, where players will interact a lot and need outside help Pokémon Battles. This is emphasized very much in the trailer Pokémon Scarlet and Violet latest.
Among all the interesting information shared in it, the new trailer shares the features/functions of the two Legendary Pokémon the. Named Koraidon (Scarlet version) and Miraidon (Violet's version), these 2 dragon-shaped Pokémon will be mounts for players throughout their adventure.
Both Koraidon and Miraidon, each have 3 form specials consisting of: Sprinting Build / Drive Mode which allows land travel such as motorbikes, Swimming Build / Aquatic Mode which allows travel on water, as well as Gliding Build / Glide Mode which will take the player to fly in the air.
Disclosure about Legendary Pokémon the above is not the only information the trailer shares. According to the leaks, we finally got the official name of the area where the players will be adventuring.
Officially named Paldea, Pokémon Scarlet and Violet will take players on a brand-new adventure through a world inspired by the Continent of Europe. This will be the title Pokémon first to adopt the feature open world full, which means no more loading screen when changing routes/regions.
The main plot has also been teased. The player is a student of an academy who assigns his students to travel in Paldea and challenge the eight Gym leader. Yes, features Gym leader finally back again!
However, there is something different about it, namely the fact that the game frees the player to determine the path he chooses. Meaning, players can determine the order Gym which he will fight.
A feature like this is something that is quite often found in a company games open world. However, this also raises a big question regarding the level minimum that players usually need to have in order to catch a Pokémon or challenge a Gym.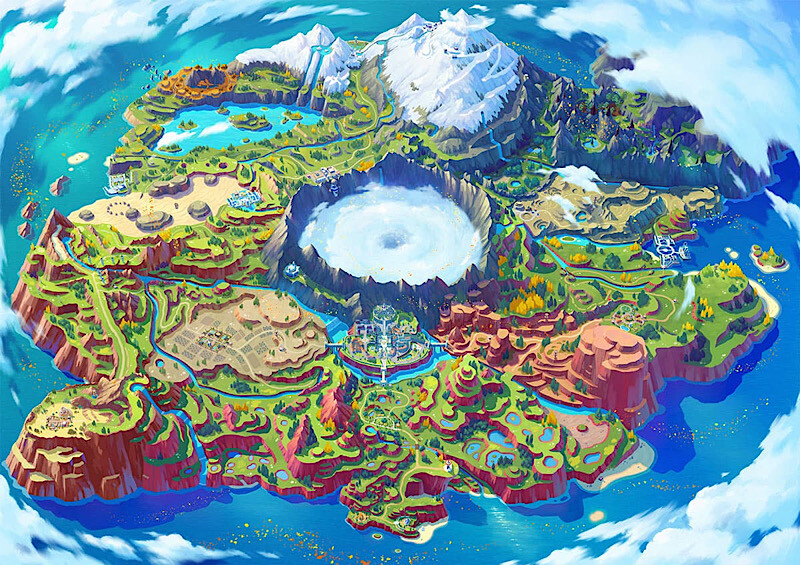 Seeing this, The Pokémon Company clearly starting to remodel the standard, monotonous formula that usually characterizes franchise Pokémon. 2 riding feature Legendary Pokémon and open world above is only a small part of the latest formula.
Now, players will only have to wait a few more months to be able to ride on the back of this rare and multi-faceted creature, because Pokémon Scarlet and Violet will be releasing on Nintendo Switch on November 18, 2022.
---
Get gaming news and other interesting information about the world of games, esports, movies, anime, and more only at UP Station.
For those of you who want to top-up your favorite game, you can directly visit UniPin! Fast processing and low prices!
Be sure to follow the latest developments and other gaming news on our social media accounts:
Facebook: UP Station Indonesia
YouTube: Upstation Media
Twitter: shirogadget
Instagram: @upstation.media
Come join our Discord group!
Discord: UniPin Official Community