Riot Games showcased its latest project featuring games genre fighting 2 dimensional with theme League of Legends with code "Project L". Riot mentions games it will be free to play and has a "friendly" monetization system for all player.
READ ALSO:
Project L actually has been announced since 2019, but the development took quite a while to get games as perfect as possible. Riot has just provided relatively light details.
However, Riot has shared a very detailed description of one of the characters involved in games this, that is illaoi (Champion League of Legends) on updates last Monday.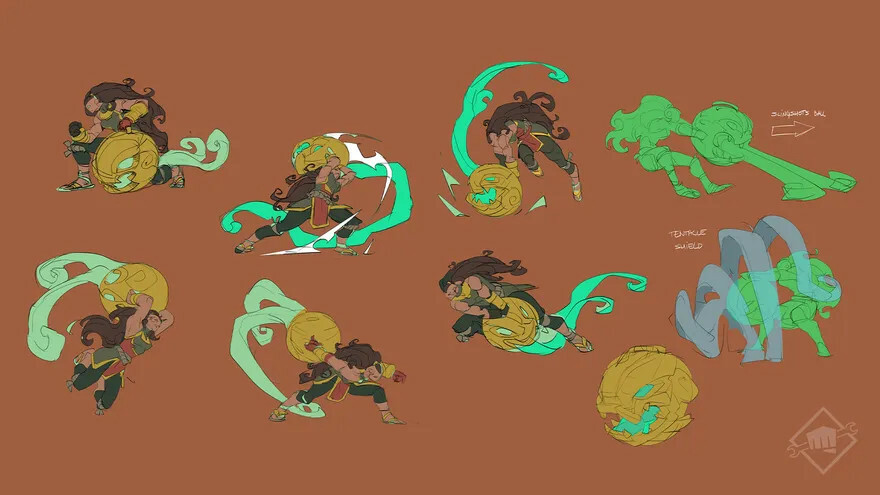 Illaoi is depicted as a strong and muscular woman who attacks with a giant totem, which makes her a combatant by relying on her own physical strength, rather than hiding behind her divine or magical powers.
Illaoi will become the "Big Body Juggernaut" with hurtbox big, hard hit, and slow movement so it requires skill to master the attack pattern.
Not to forget, Nagakabouros who gave Illaoi the power was also included in the leaks shown by Riot Games. The tentacled sea monster will be one aspect that strengthens Illaoi's attack.
With this leak, Illaoi will join 5 League of Legends Champions others who have been confirmed to be present in Project L, namely Ahri, Darius, Ekko, Jinx, and Katarina.
Riot Games Promises Project L to be Monetization Friendly
Riot Games Senior Director and Executive Producer, Tom Cannon, confirmed that Project L will be Free-to-Play games (F2P) which can be played by anyone as long as device used is capable of running games this.
Tom Cannon also added that the Project L team is showing how games it will still be friendly to player "free", unlike games anything else that can be considered sufficient Pay-to-Win.
When it comes to monetization, we promise to respect your time and your wallet," said Tom Cannon in a Riot Games YouTube video.
There are still no details on how Riot will make players who are reluctant to spend money able to compete with players who are willing to spend their money to get stronger characters.
Project L doesn't have an official release date yet and it's playable on what platforms, but Riot promises that the project will share other updates before the end of the year, including a preview. games and some snippets gameplay.
---
Get gaming news and other interesting information about the world of games, esports, movies, anime, and more only at UP Station.
For those of you who want to top-up your favorite game, you can directly visit UniPin! Fast processing and low prices!
Be sure to follow the latest developments and other gaming news on our social media accounts:
Facebook: UP Station Indonesia
YouTube: Upstation Media
Twitter: @Upstationmedia
Instagram: @upstation.media
Come join our Discord group!
Discord: UniPin Official Community