In the midst of various titles games who struggles to maintain popularity, unfortunately Spellbreak should end in 2023. Spellbreak itself is battle royale game a unique theme of magic concoction of the Proletariat developer which was officially released on various platforms in September 2020.
READ ALSO:
Games is known to have its own uniqueness, where in the midst of various battle royale game who collects various weapons, Spellbreak just ask the player to collect magic at the start of the game, which can then be combined with various other elements to produce different attack effects.
In its announcement, the Proletariat has made it clear that Spellbreak is games their ambitious to create designs games different, which unfortunately had to be forced to close its servers in early 2023.
Even so the Proletariat has not explained why they had to shut down its servers, but according to the latest reports, only about 90 player only online play games that, with a maximum data of about 175 player which on line everyday.
In its official blog the Proletariat wrote, "Breakers, after more than 4 years, we have finally chosen to end development Spellbreak. Our vision is to create action multiplayer games which fresh with amazing moves and class adjustments that will give players a chance to unleash battle Battlemage players, But alas, industry games It's a tough business," said the CEO of the Proletariat, Seth Sivak.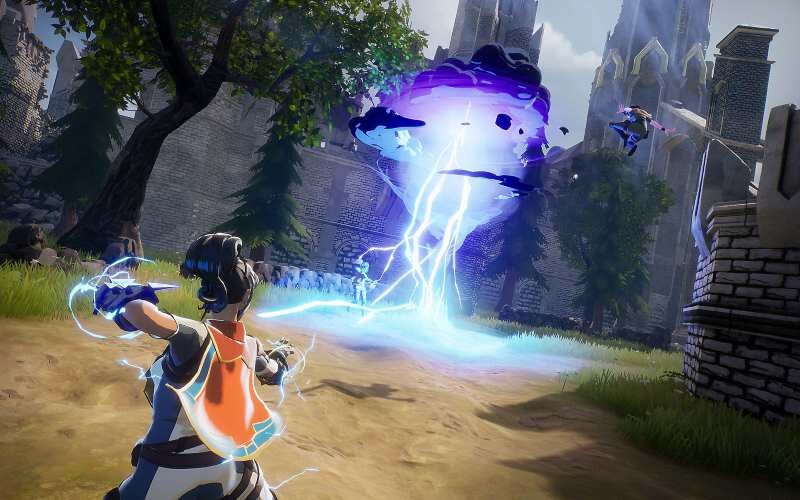 "Spellbreak unable to break through and reach a safe position where we can continue to invest as we dreamed of. We chose a difficult path as an independent studio and chose to compete with games big in the world," he added.
"Spellbreak is an ambitious project for our team to break new frontiers in design and development, and we are very excited to continue to innovate creating new titles going forward. To fans around the world, we thank you for the support and dedication that makes the community and games this is going to be special," concluded Seth Sivak.
However, it is known that another reason for this closure is that the Proletariat has been acquired by Blizzard to join the World of Warcraft team and develop their latest expansion. If you have tasted it yourself games this one unique magic yet?
---
Get gaming news and other interesting information about the world of games, esports, movies, anime, and more only at UP Station.
For those of you who want to top-up your favorite game, you can directly visit UniPin! Fast processing and low prices!
Be sure to follow the latest developments and other gaming news on our social media accounts:
Facebook: UP Station Indonesia
YouTube: Upstation Media
Twitter: @Upstationmedia
Instagram: @upstation.media
Come join our Discord group!
Discord: UniPin Official Community