It has become a tradition for Moonton to take out updates massively to welcome the arrival season new to Mobile Legends: Bang Bang. Updates patch notes 1.6.94 it also comes with various adjustments that will change the META that applies in games MOBA mobile this one.
Updates this time also seems to be the beginning of the collapse of META Tank who has accompanied Mobile Legends player: Bang Bang on two patches the last, as well as marking the return of the glory of the Assassin to action in the Land of Dawn.
READ ALSO:
What has changed from Mobile Legends updates this time? Check out the recapitulation from UP Station below!
1. Revamp Hero – Necrokeep Awakening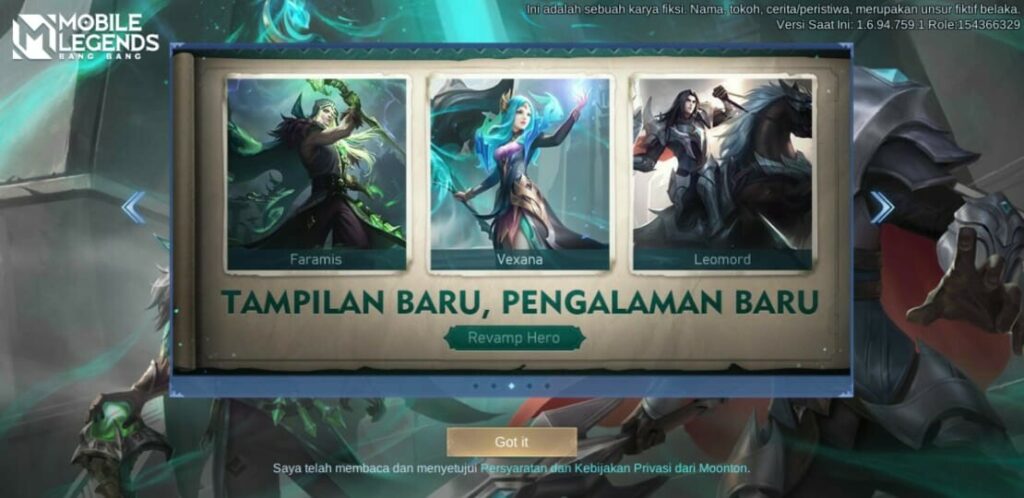 As discussed in the previous article, the three Necrokeep heroes consisting of Faramis, Vexanaand Leomord finally got revamp and re-model in order to increase the popularity of these three "undead" heroes.
Before events revamp and re-model Here comes, these three heroes take turns being the heroes with the lowest popularity in the world Mobile Legends: Bang Bang for rank Legend up. This is quite unfortunate because Faramis, Vexana, and Leomord are Lemon's favorite heroes, one of the icons Mobile Legends Indonesia today.
Now, these three heroes are moreglowing" and can be more reliable in Ranked Match. This is a brief explanation of revamp and re-model of the three Necrokeep heroes who were finally "resurrected" by Moonton from the underworld of low popularity:
Faramis now no longer opens the altar to revive an eliminated teammate, but is able to give a second life to a teammate directly. Ultimate it's much more effective in battle, and the altar that opens will follow Faramis so it's more useful than Ultimate previously. From the monitoring of the UP Station team, Faramis occasionally goes inside banned list for rank Legend up.
Vexana who used to be able to revive an opposing hero, is now able to bring out an Undead Knight with a stature like a God. This Undead Knight can become Tank addition to the team as well as having damage the big one. Even though you still don't have escape skills like the previous version, at least the presence of the Undead Knight makes Vexana more valued in Ranked matches.
Leomord is the only hero who only gets re-model from events this. Moonton only gives buff massively to the hero who needs "Barbiel the horse" during this fight. Leomord can be an alternative choice as jungler after META Tank started to crumble.
2. New Look for Season 25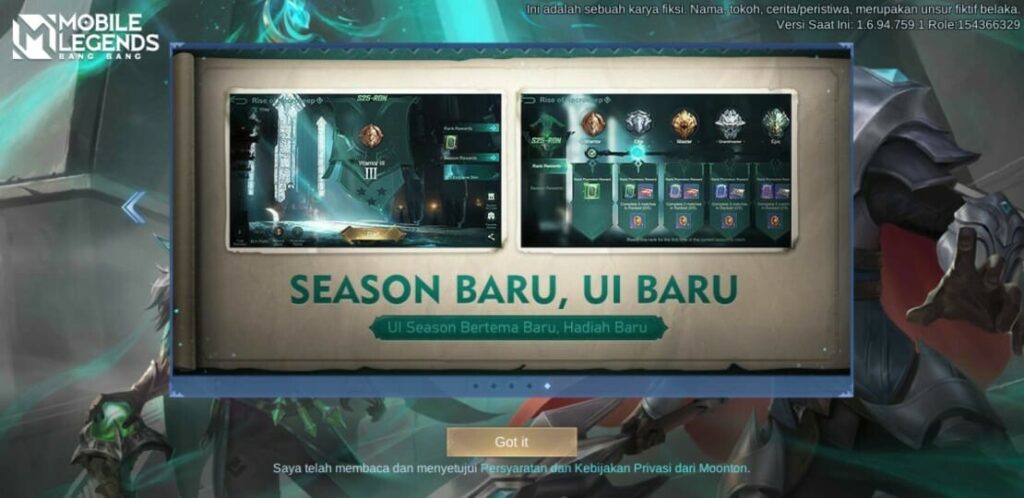 Welcoming Season 25, Moonton provides optimization on Battlefield UI in terms of clarity and precision, of course for a better gaming experience than the previous version. There is also a UI with a new theme that looks more dark.
It can be seen that the information regarding K/D/A and gold bigger and brighter than the previous version. Mini map even now had a clear legend to distinguish God, Turret, purple buffand orange buff. Lastly is the UI optimization of item shop which will make it easier player to replace items quickly during the match.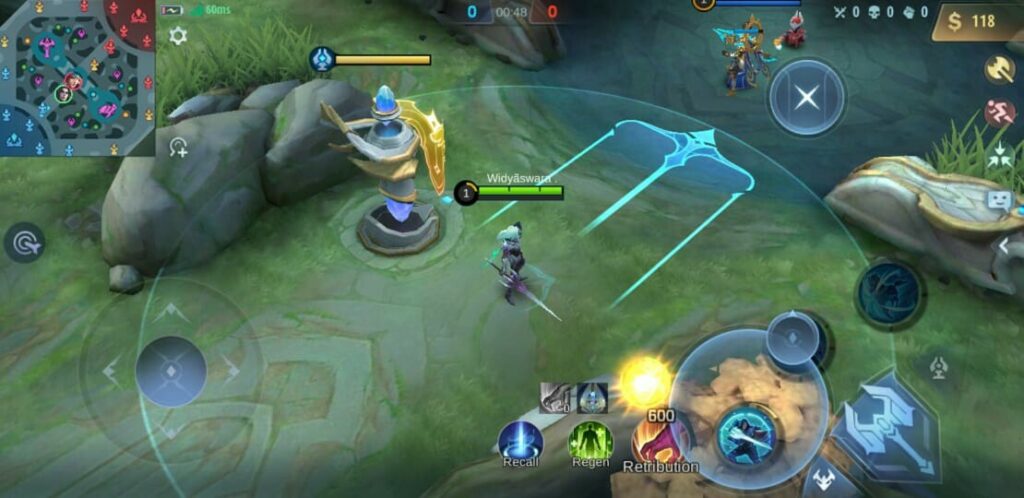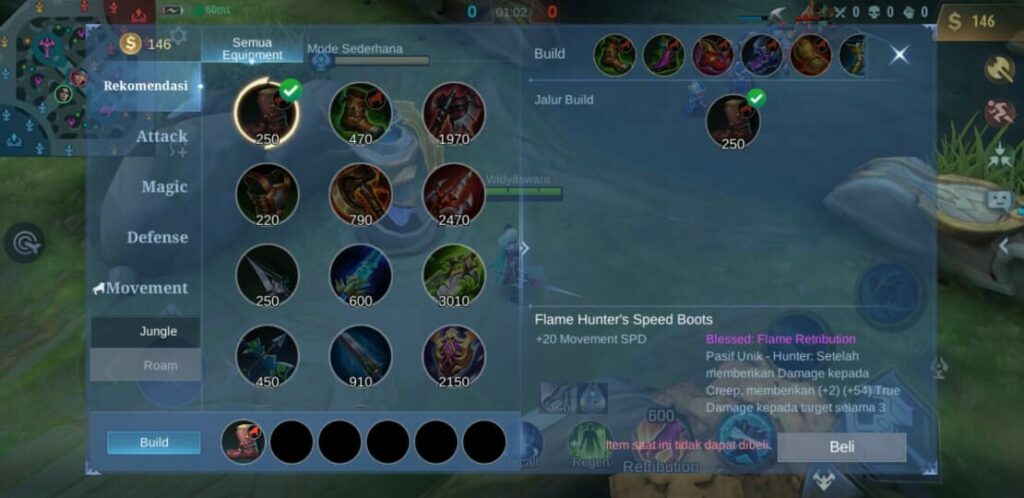 With a clearer UI, of course expected player-player annoying like a blind one folderjust buy itemsand only care about kill can be more self-aware and start playing more seriously.
3. In-Game Adjustments – Hero and Battlefield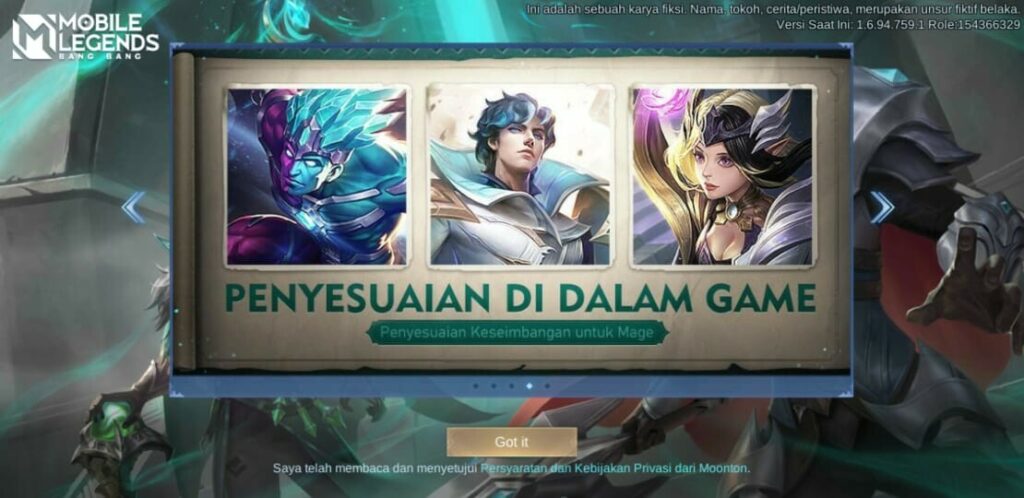 The last one is the adjustment inside games which includes heroes and battlefield. For the heroes themselves, there are several characters who get buff significant, but there are also those who have to feel nerf because it's too OP in patches previously.
Heroes who get buff covers Terizla and Gord. Two heroes who are also not gaining popularity in Ranked Match this is getting buff which is actually not very significant, but quite useful to compete with other heroes in Indonesia lane the same one.
Meanwhile, heroes like Xavier, Nanaand Lunox get adjustment to be more balanced between buff and nerf obtained. Last one hero who gets nerf like Ling, Akai, Julianand Irithel which is very popular even in competitive tournaments like MSC 2022 yesterday.
In addition, there are adjustments battlefield which includes Minions lineup changes for Mid Laneadjustments for Jungle and Creep, buff and nerf for some items, as well as repairs bugs.
Minions for Mid Lane now total four (1 melee + 3 ranged) in the first 5 minutes. This change is expected to make it easier Mage heroes which is usually positioned as Midlaner to do push or Roam to lane other.
Adjustment Jungle divided into several parts, namely:
First 5 minutes, holding hero Spell Retribution will not get gold and EXP from minions when teammates don't use Roaming Footware.
jungler those who are 2 levels or more behind their opponent in the first 5 minutes will get a slight increase in EXP.
Damage Retribution against Creep is no longer affected by the boost effect damage (Emblem Mage Killer/Emblem Sawi becomes less effective)
Buff Orange and Purple will appear at 20 seconds, Lithowanderer will appear at 45 seconds
HP from buff Orange and Purple will not reset immediately when pulled out of their range.
***
That's the summary updates on patch note 1.6.94 Mobile Legends: Bang Bang. As already mentioned in the preamble, META Tank will soon come to an end once the Jungle Emblem gets nerf indirectly which is quite significant.
Are you one of those people who are happy or sad with the end of META Tank in MLBB?
---
Get gaming news and other interesting information about the world of games, esports, movies, anime, and more only at UP Station.
For those of you who want to top-up your favorite game, you can directly visit UniPin! Fast processing and low prices!
Be sure to follow the latest developments and other gaming news on our social media accounts:
Facebook: UP Station Indonesia
YouTube: Upstation Media
Twitter: @Upstationmedia
Instagram: @upstation.media
Come join our Discord group!
Discord: UniPin Official Community