Only a few more days until Stranger Things Season 4 Vol. 1 shows on the Netflix streaming channel. Based on what you can see from the trailer, this season seems to be taking place in various locations, including Russia and America. In one of the scenes, Eleven (Millie Bobby Brown) is even seen returning to the Hawkins Lab where she is the guinea pig of Dr. Brenner (Matthew Modine).
And now, to entertain fans who can't wait for the series, Netflix has just released the first eight minutes of Season 4. Judging by the quality of the scenes in the video, it looks like this season will be too good to pass up. In the first eight-minute video, little Eleven looks like she's massacring experimental kids in Hawkins Lab. Does that mean El will become the real villain in Stranger Things Season 4?
Eleven Looks Awful at Hawkins Lab
In the first eight minutes of footage, there are lots of corpses lying around, and El is one of the survivors with blood all over his body. Starting with Dr. Brenner was in a room with Number Ten. The next scene then shows the situation turning tense. There were gunshots and screams from a distance. A Hawkins Lab employee told Brenner that something was wrong.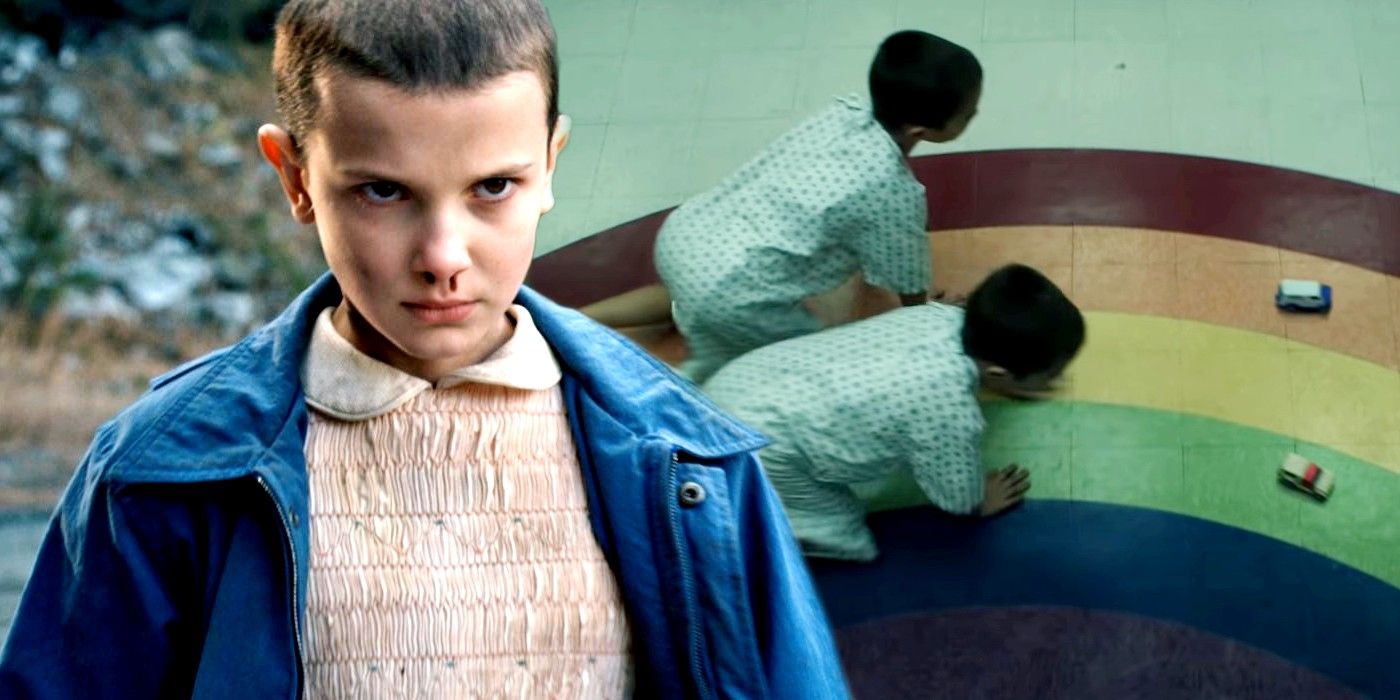 A moment later, the door of his room suddenly hit Brenner and knocked him unconscious. When he woke up, Brenner was shocked to see the situation around him that had turned into a nightmare. Many corpses strewn around him, ranging from the corpses of experimental children, to the bodies of adults who were employees of the Hawkins Lab. When Brenner approached the Rainbow Room, he only saw a little El whose face and body were covered in blood.
It's quite clear that in his final scene, El is in a very angry state. Brenner asked him with mixed feelings, "What have you done?" This first eight-minute trailer leaves questions among fans, is El that bad? Was it true that he was the one who had killed all the children and adults in Hawkins Lab? In fact, this brief snippet does indicate that El is the culprit.
Is it true that Eleven will become a villain?
Since Season 4 hasn't actually aired yet, it's hard to deduce the meaning of the first trailer. Because in the previous three seasons, El is one of the protagonists who has made peace with his situation. So far he has forged a new relationship of love and loyalty with the Hawkins people. And because of that, it seems that it will be too difficult for the series, if suddenly changing the role of El as a 'super' villain in Season 4 this time.
Even so, it is not impossible that his past will affect his present life. If his new friends or family find out that he's done something so evil, maybe the Season 4 storyline will end up pushing El a little bit in the end. And that ultimately allows El to begin to question the meaning of his existence, whether he is good or evil. Regardless of whether it was true or not that he had carried out the massacre at Hawkins Lab, at least the accusation could shake El's heart.
ALSO READ: One Piece: Fix, 6 of Kaido's Past Revealed!
Because of that, in the future, El may indeed become a villain that his friends and family must face. Remember Stranger Things is a horror show, a storyline like that would be quite interesting too. However, before that happens, the fourth season must first succeed in building a change in his character, not suddenly El becomes evil. That's the discussion about the possibility that El will become the villain. We'll find out the truth soon, when it's serial Stranger Things Season 4 Vol. 1 airs on May 27 tomorrow. Let's just wait, geeks!