Premiered last May, serial Stranger Things season 4 vols. 1 has revealed a lot of interesting things. Starting from a new horror event in Hawkins Town which is none other than the act of the monster Vecna ​​(Jamie Campbell Bower). Until El meets Papa again to try to restore his telekinesis power which had disappeared. Although vol. 1 has ended, there are still two last episodes in vol. 2 which will be released on July 1st.
Stranger Things season 4 vols. 2 itself will still return to continue the story of the characters from the previous volume. Including Eleven (Millie Bobby Brown), Mike (Finn Wolfhard), and Will (Noah Schnapp) who are in California. Then Dustin (Gaten Matarazzo), Lucas (Caleb McLaughlin), and Max (Sadie Sink) who are still in Hawkins Town. And don't miss out on interesting characters, such as Jim (David Harbor), Joyce (Winona Ryder), Nancy (Natalia Dyer), Steve (Joe Keery), and many more.
READ ALSO: 5 Important Kingdoms in the Lord of the Rings Series!
Stranger Things Season 4 Vol. 2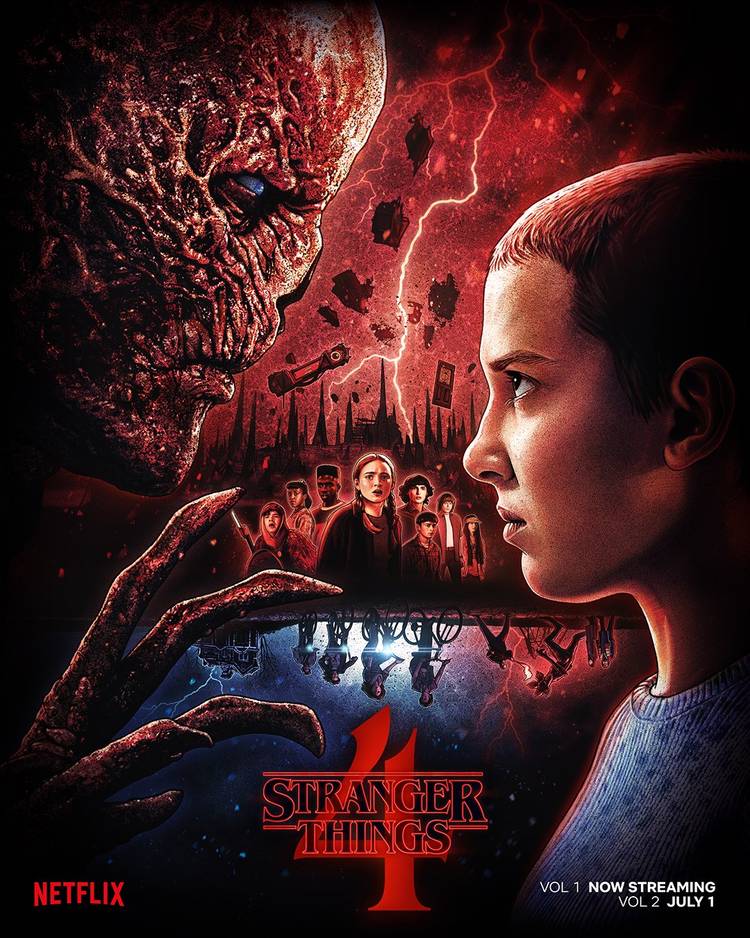 Ahead of release Stranger Things season 4 vols. 2, a lot of fans are curious about the last two episodes. Without exception, the duration is said to be equivalent to a film. Reported from Screen Rant, Stranger Things season 4 vols. 2 episode 8 will be approximately 1 hour 25 minutes long, and episode 9 will be approximately 2 hours 10 minutes long. With this duration it looks like a serial Stranger Things will give everything in its last two episodes. Because if the total duration reaches 3 hours and a half.
Previously, in the interview session of actor Noah Schnapp on the show The Tonight Showit was revealed that there will be a lot of deaths in the last two episodes Stranger Things season 4 vols. 2. This Will actor explains that the death event will be very brutal. "We can hope that in volume 2 there will be a lot of deaths. Some of it will be very brutal and impactful." said Schnapp.
READ ALSO: 5 Reasons You Must Watch The New Series 'Mr. Bean', Man vs. Bees!
There are so many things that can happen in the last two episodes of season 4. Moreover, each episode has a fairly long duration. So that the story of each character may be reviewed in full and thoroughly. Where some of the stories may not be what we expect. Let's just wait for the surprise, geeks.